Services: Responsive Design, Front-End Development, QA
Working with our friends at Dailey Advertising, we had the privilege of helping completely redefine William Lyon Homes online presence and experience, including optimizing their website to be fully responsive, launching multiple promotions, and revamping their email campaign templates.
William Lyon Homes website
William Lyon Homes website was in need of a refresh, while maintaining the existing content, CMS structure, and regional access of the original site. Working with the design team at Dailey Advertising, Bonfire built a fully responsive front end that seamlessly integrated into the existing CMS, database, and architecture.
Promotional Landing Pages
William Lyon Homes is constantly building new homes and launching new communities. We built a fully responsive template which can be used to create standardized promotional landing pages for any community they launch, allowing for consistency of design and branding, while keeping the cost of launching a new promotional page very low.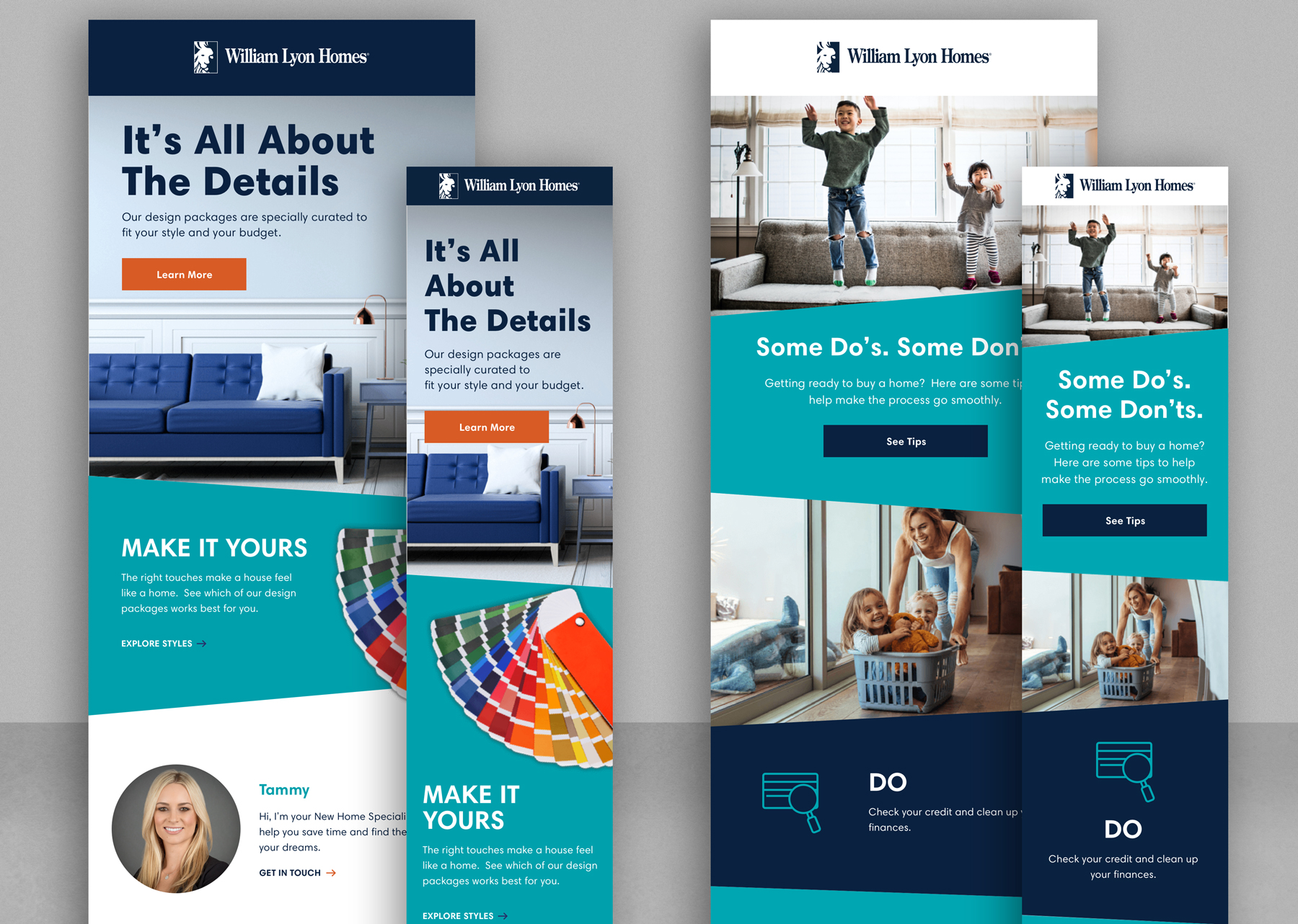 HTML Emails
To match with their updated website and brand look, we built out 10 different templates for ongoing email communications, allowing William Lyon Homes to communicate with their customers and homeowners in an elegant and seamless fashion.